The restaurant
Cospaia is a restaurant, cocktail bar located in the lively district of the Toison D'Or, which offers a classic cuisine focused on the freshness of the products. Dinner is served in both rooms, known for their atypical decoration and atmosphere.
Different spaces to discover
At Cospaia, there is a space for everyone. Cospaia has several areas where you can eat or just have a drink. We also have a room dedicated to organize a private event.
Do you want to privatize one of the rooms for a special occasion? Discover them in detail below or contact us for more information.
Baroque room
If architecture and decoration do not leave you indifferent, we advise you to discover the Baroque room. Immerse yourself in this theatrical, whimsical and richly decorated universe for an evening.
You can also privatize this room with a well-particular atmosphere for an event. The room can accommodate up to 60 people.
Silver room
In a completely different atmosphere, discover our second atypical room: the Silver room. It is less spacious and more contemporary than the Baroque room but just as surprising.
It is also possible to privatize this room for a special occasion, the Silver room can accommodate a maximum of 30 people.
The terrace & Veranda
At Cospaia, it is possible to enjoy a meal on the terrace all year round. Indeed, the terrace is equipped with a canopy that opens and closes according to the weather and is heated in winter.
The rooftop that gives you a panoramic view of the dome of the Palais de Justice is accessible when conditions allow it.
The lounge bar
The Cospaia team welcomes you in its cocktail bar where you will have the opportunity to test many alcoholic drinks (or not if you prefer mocktails). Our bartenders will be happy to advise at best to find the cocktail of your dreams.
If the weather allows, you can also join the rooftop to enjoy the view. We also have a covered terrace.
The rooftop
In Belgium, as soon as there is a small ray of sunshine, the terraces are out. It is often necessary to fight to try to find a place on the terrace in Brussels because they are usually very quickly full.
Cospaia has a beautiful and large terrace with a rooftop overlooking the boulevard, where you can enjoy your cocktail while contemplating the view.
L'espace est également idéal pour fêter votre anniversaire avec des amis.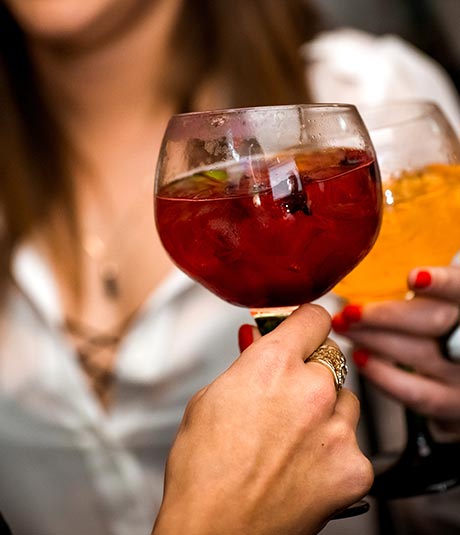 The private salon
Do you need to gather people for a particular event in a place near Ixelles? We provide our private room for drinks or dinners, which can accommodate up to 50 people.
You can also relax and enjoy a drink on our splendid rooftop admiring the view.